We provide free assessment on your equipment and your Pool. Call us today directly on 0459 779 942 or book online.
Request a FREE quote or Call us on 0459 779 942
Do not choose your pool equipment lightly, as the smooth running of the facility, and by the same token, your comfort, depend upon it. Always avoid bottom-of-the-range products, as small savings may, in the long run, turn out to be a very bad choice. Some equipment, such as the hydraulic circuit, i.e. all the valves and hoses, or the pump and filter, is absolutely mandatory, whereas other equipment, such as the heat pump, is optional.
The equipment is listed below in order of importance.
Note that all of our equipment comes with a 3 year Warranty.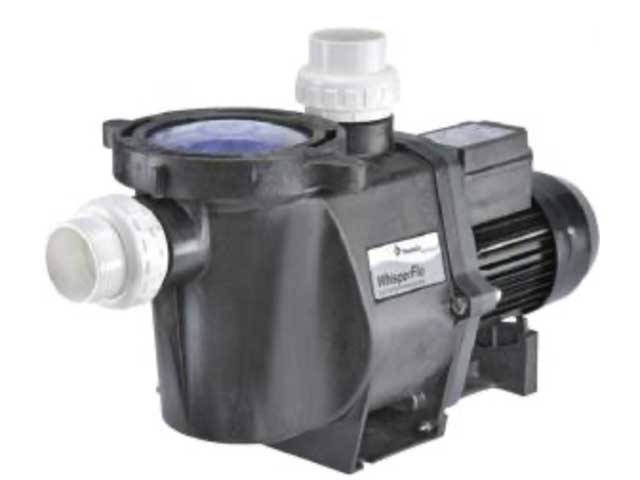 Swimming Pool Pump/Filter Pair
The pump/filter pair is really the heart of your pool, as it causes the water to circulate and be filtered. Whether you choose a single-speed or variable-speed pump, a sand, cartridge, high capacity or diatomaceous earth filter, the filter and the pump must be perfectly compatible. To determine their respective capacities, you must take the volume of water in the pool into account. You will also have to determine the size of the pipes accordingly.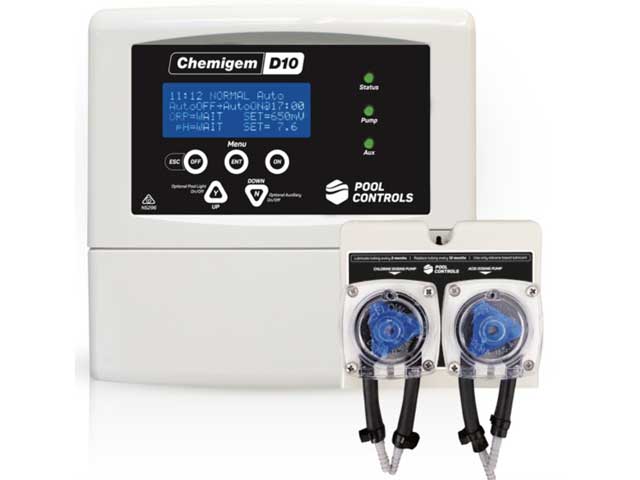 Swimming pool water treatment systems
To enjoy a clean, hygienic pool, it is absolutely essential to treat the water.
This is done on two levels:
- The purpose of water chemical treatment is to eliminate bacteria and viruses and protect the health of bathers. There are various solutions: an electrolyser, a chlorinator and injecting products (such as liquid chlorine or active oxygen).
- Maintaining the water balance is a parameter to be monitored on a regular basis. The total alkalinity, the total hardness and the potential hydrogen (pH) must be maintained at certain levels to ensure the effectiveness of treatment products (chlorine) and avoid the problems of corrosion, scaling, green water or biofilm formation.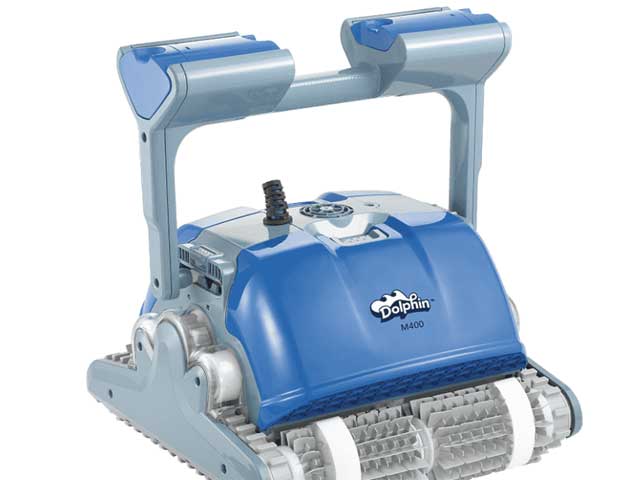 There are different types of robots that make pool maintenance a less burdensome duty, as manual cleaning with a pool brush very quickly becomes tedious. The technologies available on the market are as follows: you can choose from suction cleaners, pressure cleaners and robotic cleaners depending on your budget, the shape and size of your pool and its lining.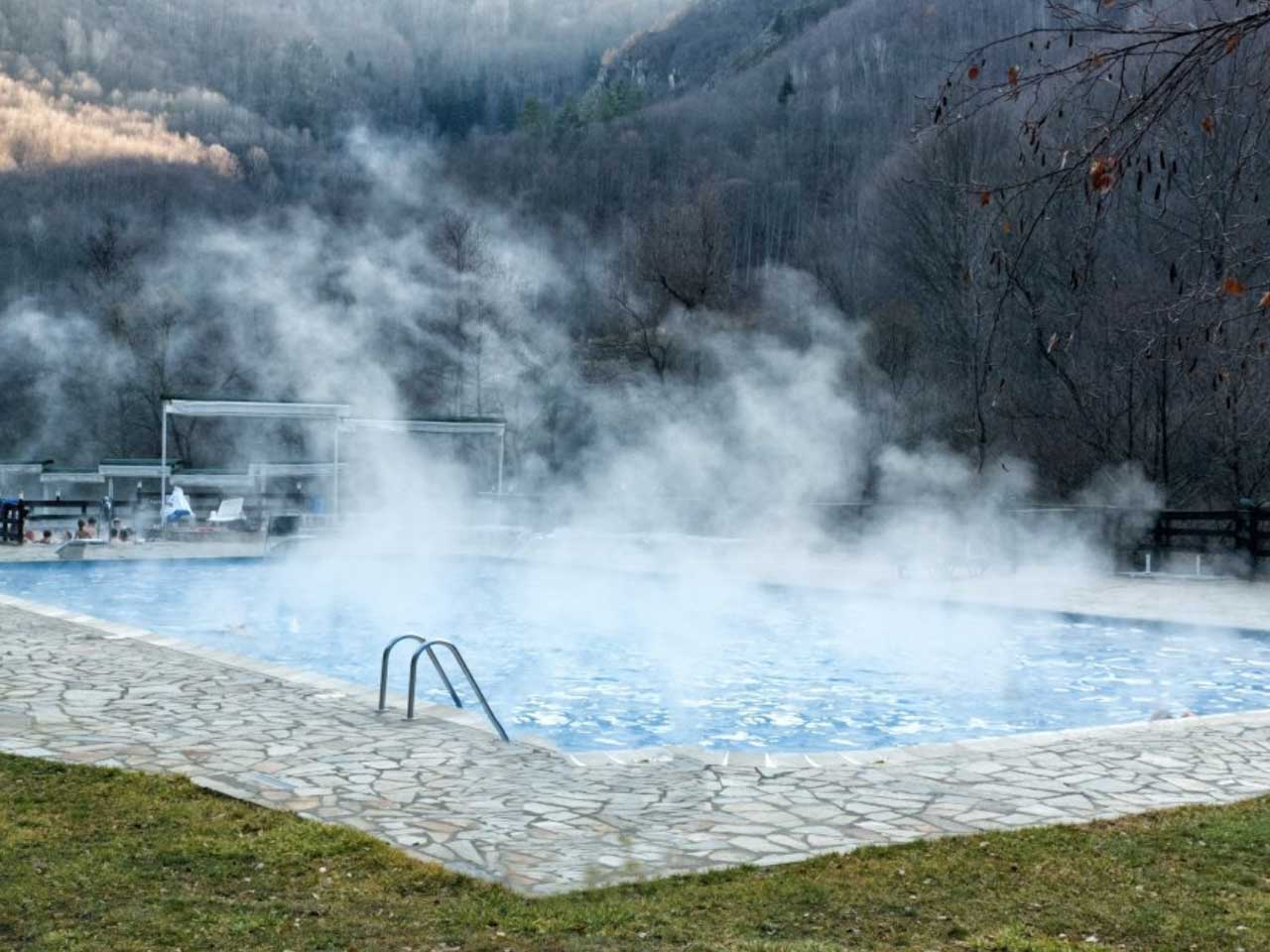 What Type of heating is best for me?
If the water in your swimming pool is too cold, then you probably will not swim in it. If you want to enjoy your pool not only on sunny days, then you are best advised to choose an efficient pool heating system. ​
Which type of heating or system should you choose? There is a wide choice and the ideal choice depends on numerous factors such as the type and size of the pool, how often you wish to swim, and at which temperature and in which period you wish to swim. A number of popular pool heating systems are briefly discussed below.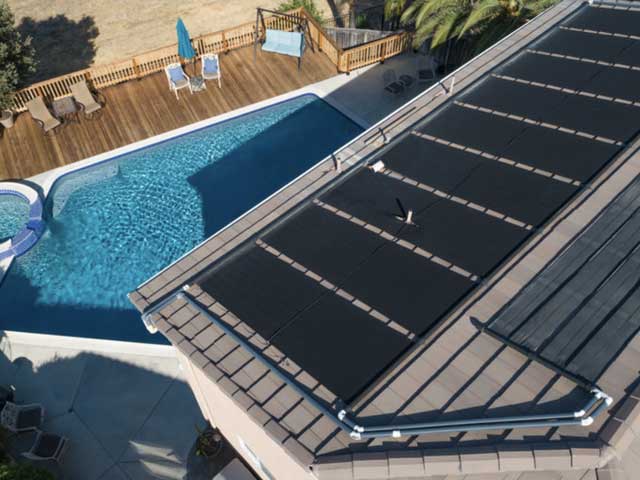 Heating your pool with sunlight appears at first to be simple and attractive. It is an energy-efficient and environmentally friendly method for heating your pool. However they have the disadvantage of working at reduced efficiency on overcast days. It is precisely on days like these that the solar water heater has to work hard to heat up the pool or keep it warm. For a warm pool, you will therefore have to continue to rely on sunlight.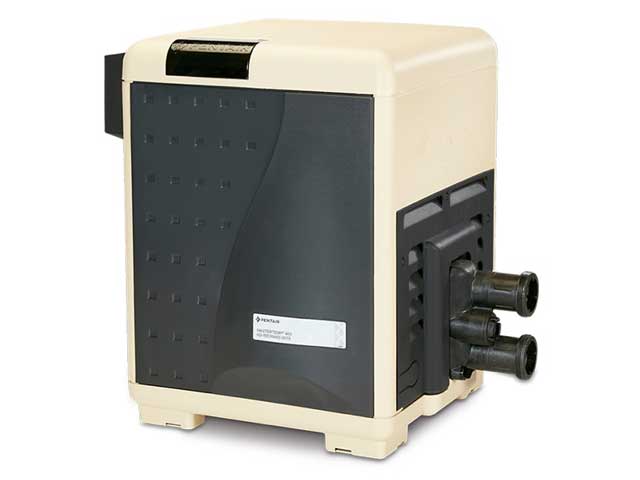 The greatest benefit of gas pool heaters is that they heat your pool in minutes or hours versus the hours or days required with other systems. Gas heat is ideal if you don't use your pool or spa on a daily basis, and just want to heat your pool as needed. Key attributes of our gas pool heaters are that they're environmentally responsible and lower the cost of ownership via its energy efficiency and reliability. Another benefit of gas pool heaters is they perform well in any climate. They'll heat your pool and spa on the coldest of days.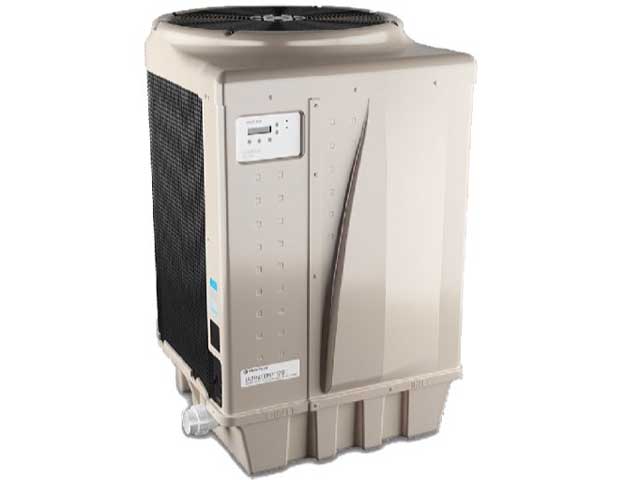 Heat pumps are incredibly energy efficient at maintaining a constant water temperature and can deliver savings of up to 70% versus a gas heater. Heat pumps are very efficient because they utilize the heat from the surrounding air to heat the pool's water versus burning natural gas.
This type of heating is much more environmentally friendly than a gas or fuel pool heating system. In addition, heat pumps have a long service life (15 years Warranty).
Although a heat pump may not operate at temperatures cooler than 10 degrees as it may not have sufficient heat in the air to keep your pool as warm as you desire.
Jean and his team have patiently worked with us for nearly a year with all kinds of challenges (covid lockdowns, shortage of material unavailability of contractors etc.) to bring to life our beautiful pool in the hills of Belgrave Heights. Apart from a sleek contemporary design, we also wanted a technically advanced, well heated and low maintenance pool and that's what we got. I am very grateful to Jean and his team for his guidance, patience and focus on our project - many thanks!

Spiro Lecatsas


4/18/2021

Excellent job done on a replacement liner for my pool, and fixed a leaking pipe at the same time. Highly recommend this service.

Tina Whitehead


4/05/2021

I've recently hired Blue pool and spas to build my new pool in my brand new house and they delivered an outstanding service 👏 i couldn't be happier with their work, the pool was delivered on time and definitely meet my expectations! Thanks Jean and kazem for your hard work, and make sure you were delivering my dream pool !

William Head


10/29/2020

I recently used Blue Pools and Spas to reline my pool. Jean and Kaz did a fantastic job. Jean was responsive and even brokered the sale of my old wedding cake steps to another client he had helped recently. I highly recommend Jean and Kaz. Thanks guys!

David Miller


10/29/2020

From the first call with Jean I was impressed by with his knowledge and his friendly manner. We received a detailed and prompt quote and are so happy with the new equipment. We were very impressed with the service and peace of mind provided on the install day by Blue Pools and Spas. From arriving as scheduled to giving us a thorough briefing on the equipment, the process was stress free and fast. Thanks so much for giving us confidence in the high quality pump, chlorinator and filter system and the results are, as Jean promised, already changing our lives 😊. Highly recommend.

Sacha Brennan


10/01/2020

Very professional and reliable service. Would not hesitate to use again or recommend.

Richard Witts


7/17/2020