We provide free assessment on your equipment and your Pool. Call us today directly on 0459 779 942 or book online.
Request a FREE quote or Call us on 0459 779 942
Why choose an Aqualux liner finish for your pool
A great swimming pool is beautiful, watertight, durable, smooth-to-touch, and low maintenance. An Aqualux pool liner is all this and more - making it the ultimate pool surface finish for any in-ground pool. Specially formulated for the harsh Australian climate, Aqualux pool liners are treated to resist bacteria making it incredibly easy to keep clean.
Whether you are building a new pool, replacing an existing in-ground or above ground pool liner, renovating a painted, pebbled, tiled or even fibreglass in-ground pool, there are many reasons to use and Aqualux pool liner instead of the existing surface finish. We can lay pool liners for any shape, including over steps and curved surfaces, while also pairing them with one of our pool covers for ultimate protection and care.
Contact us today to see how your pool can be upgraded with an Aqualux pool liner.
16 COLOURS TO CHOOSE FROM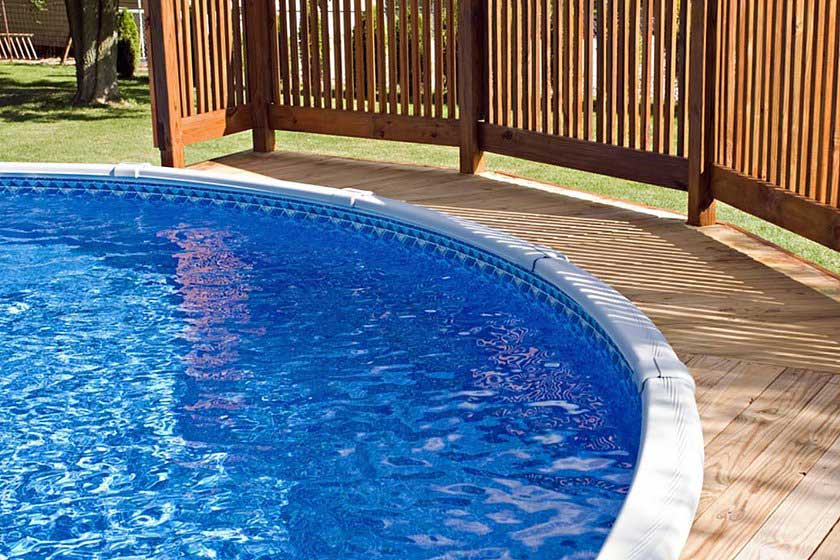 What makes our pool liners the best
They are strong and durable liners, with a wide range of colours and designer patterns.
High-quality pigments meaning your pool liners' colours stay brighter for longer.
Wider vinyl panels meaning fewer seams in your pool interior.
Ultra-violet inhibitors to protect the vinyl pool liner.
Liners are treated to resist algae - no need to scrub your swimming pool.
Special joins in the pool liners leave no loose vinyl flaps or folds inside the pool for dirt to get trapped in.
Vinyl liner seams are flatter and narrower than a traditional wedge-weld.
Every vinyl liner in our range comes with easy to follow installation instructions.
Made in Queensland, Australia, by an Australian, family-owned pool company.
Warranty – pro-rata for 8 years.
Free assessment of your pool and equipment and your swimming pool.
Liner replacement for various categories of pool renovations over existing finishes such as tile, pebble, etc.
Assistance with Vic pool renovations for private and commercial pool supplies and liner replacement.
Vinyl liners, pool covers, spa covers and more products available at a great price.
Swimming pools that go beyond just a quick fix, but are a guaranteed, long term solution to your pool renovations and builds.
Our customers are always satisfied with the finish of their pool liner!
Check out the gallery below to see some of our vinyl pool liner options and contact us today to talk about getting your pool shell renovated with a vinyl liner today!
Jean and his team have patiently worked with us for nearly a year with all kinds of challenges (covid lockdowns, shortage of material unavailability of contractors etc.) to bring to life our beautiful pool in the hills of Belgrave Heights. Apart from a sleek contemporary design, we also wanted a technically advanced, well heated and low maintenance pool and that's what we got. I am very grateful to Jean and his team for his guidance, patience and focus on our project - many thanks!

Spiro Lecatsas


4/18/2021

Excellent job done on a replacement liner for my pool, and fixed a leaking pipe at the same time. Highly recommend this service.

Tina Whitehead


4/05/2021

I've recently hired Blue pool and spas to build my new pool in my brand new house and they delivered an outstanding service 👏 i couldn't be happier with their work, the pool was delivered on time and definitely meet my expectations! Thanks Jean and kazem for your hard work, and make sure you were delivering my dream pool !

William Head


10/29/2020

I recently used Blue Pools and Spas to reline my pool. Jean and Kaz did a fantastic job. Jean was responsive and even brokered the sale of my old wedding cake steps to another client he had helped recently. I highly recommend Jean and Kaz. Thanks guys!

David Miller


10/29/2020

From the first call with Jean I was impressed by with his knowledge and his friendly manner. We received a detailed and prompt quote and are so happy with the new equipment. We were very impressed with the service and peace of mind provided on the install day by Blue Pools and Spas. From arriving as scheduled to giving us a thorough briefing on the equipment, the process was stress free and fast. Thanks so much for giving us confidence in the high quality pump, chlorinator and filter system and the results are, as Jean promised, already changing our lives 😊. Highly recommend.

Sacha Brennan


10/01/2020

Very professional and reliable service. Would not hesitate to use again or recommend.

Richard Witts


7/17/2020