Not Just Another Pool Builder
We provide free assessment on your equipment and your Pool. Call us today directly on 0459 779 942 or book online.
Request a FREE quote or Call us on 0459 779 942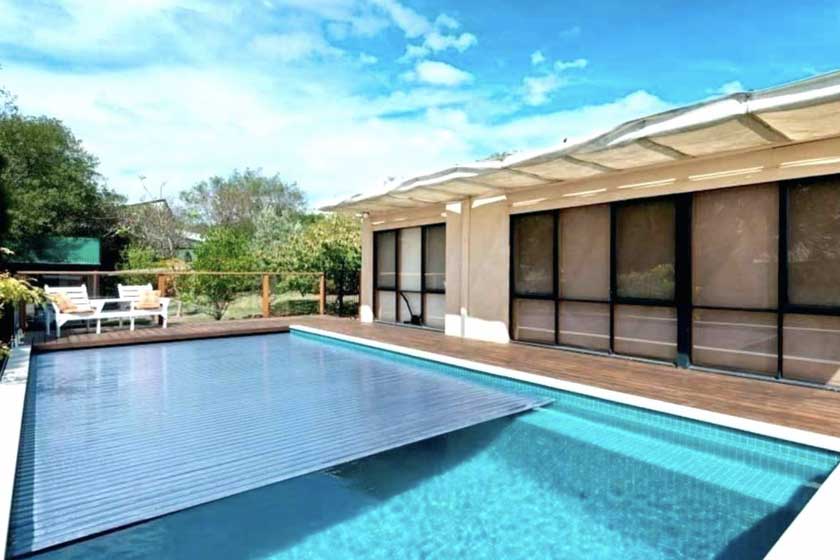 Award Winning Melbourne Pools
We are the market leading, award-winning pool and spa experts in Melbourne. Whatever the pool service you are looking for, we are the number one company for building quality pools and delivering exceptional pool services.
We are passionate about building excellent pools and are the best when it comes to pool design, construction, and maintenance in Melbourne. We will take your swimming pool care to the next level, with water treatments that aim for high water quality with no ongoing maintenance cost.
Our drive for quality goes beyond simply providing high quality pool building and maintenance services; we do that as well as prioritising our customer service. We go the extra mile to work with professionalism and care for every swimming pool and customer we work with.
You can see from our list of rave reviews and testimonials that we really are the best for Melbourne pool care and design. Contact us today to find out how we can help with all your swimming pool needs.
---
What you need to know about pools and Richmond
Richmond is an attractive inner-city suburb of Melbourne, located to the East of Melbourne's Central Business District. It has been undergoing slow gentrification since the early 1990s, which has led to the area being full of both historic and modern house designs. Renovated terraces and current warehouse conversions are becoming common in the area, giving the Richmond an iconic and eclectic feel.
Real estate experts recommend that Richmond is the area to live in if you want a nice cosy home, but the convenience of an urban Melbourne lifestyle. Train stations makes travel easy, there is a wide variety of supermarket and grocer options, and the city centre is just a stone's throw away. This puts Richmond homes in an understandably high demand property market. What better way to make your city home stand out and increase in value than building or renovating a swimming pool?
Having a swimming pool in urban areas of Melbourne is also an ideal way to survive Melbourne's summer heat waves. There is no need to worry about travelling to and parking at one of the beaches outside of the city to cool off in the water when you can retreat to your very own private swimming pool. Richmond summers have been known to reach over 40 degrees, and the welcome addition of your own pool on days like these will make your home a sanctuary, not only for you but also for your friends and family.
As an inner-city urban area, outdoor spaces for most properties are often compact, and the idea of fitting a pool in may seem crazy. As pool building and design experts, we can specially design custom pools and features to suit many sizes and spaces, no matter how big or small. Contact us today to find out how we can turn your outdoor space into a summer retreat with a beautifully designed swimming pool.
Jean and his team have patiently worked with us for nearly a year with all kinds of challenges (covid lockdowns, shortage of material unavailability of contractors etc.) to bring to life our beautiful pool in the hills of Belgrave Heights. Apart from a sleek contemporary design, we also wanted a technically advanced, well heated and low maintenance pool and that's what we got. I am very grateful to Jean and his team for his guidance, patience and focus on our project - many thanks!

Spiro Lecatsas


4/18/2021

Excellent job done on a replacement liner for my pool, and fixed a leaking pipe at the same time. Highly recommend this service.

Tina Whitehead


4/05/2021

I've recently hired Blue pool and spas to build my new pool in my brand new house and they delivered an outstanding service 👏 i couldn't be happier with their work, the pool was delivered on time and definitely meet my expectations! Thanks Jean and kazem for your hard work, and make sure you were delivering my dream pool !

William Head


10/29/2020

I recently used Blue Pools and Spas to reline my pool. Jean and Kaz did a fantastic job. Jean was responsive and even brokered the sale of my old wedding cake steps to another client he had helped recently. I highly recommend Jean and Kaz. Thanks guys!

David Miller


10/29/2020

From the first call with Jean I was impressed by with his knowledge and his friendly manner. We received a detailed and prompt quote and are so happy with the new equipment. We were very impressed with the service and peace of mind provided on the install day by Blue Pools and Spas. From arriving as scheduled to giving us a thorough briefing on the equipment, the process was stress free and fast. Thanks so much for giving us confidence in the high quality pump, chlorinator and filter system and the results are, as Jean promised, already changing our lives 😊. Highly recommend.

Sacha Brennan


10/01/2020

Very professional and reliable service. Would not hesitate to use again or recommend.

Richard Witts


7/17/2020